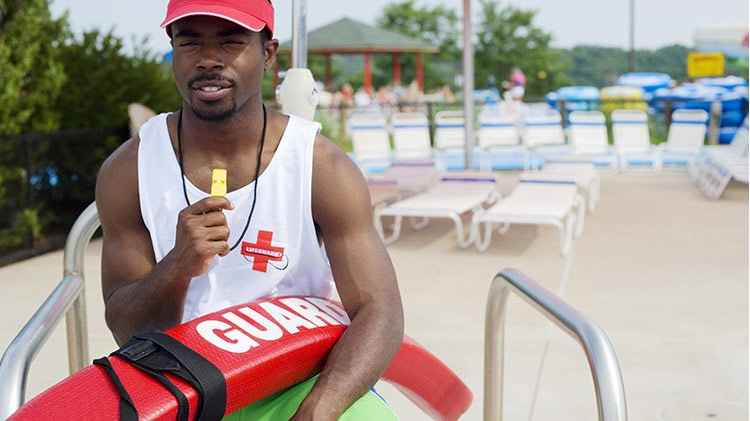 Anderson Indoor Aquatics Center - 7962 Wilson Rd Fort Knox 40121 Google Map
Become a lifeguard today and learn how to save lives in more than one way! It's a rewarding opportunity you will carry with you forever.
For current class schedules call (502) 624-6217.
This class requires that:
Participants must be at least 15 by completion of class.
Participants must complete pre requisites.
Participants must participate in all class activities.
Participants must score at least an 80% on all parts of the written test.
Participants must and perform skills correctly in skill portion of exam.
Prerequisites:
Minimum age of 15 (by the end of the last class date).
Swim 300 yards continuously- (Front crawl, breaststroke).
Starting in the water, swim 20 yards using front crawl or breaststroke, surface dive 7–10 feet, retrieve a 10-pound object, return to the surface, swim 20 yards back to the starting point with the object and exit the water without using a ladder or steps, within 1 minute, 40 seconds.
Two minute tread in deep water without hands.
Registration Info
Register in person at Anderson Indoor Aquatics Center, online or by calling (502) 624-6217.
In signing up- you must fill out a completed sign up form stating:
You are or will be of age before the end of the class.
You are aware of the the prerequisites you MUST pass the first morning.
Failure to complete prerequisites will result in a forfeiture of $50 of the course cost.
Contact