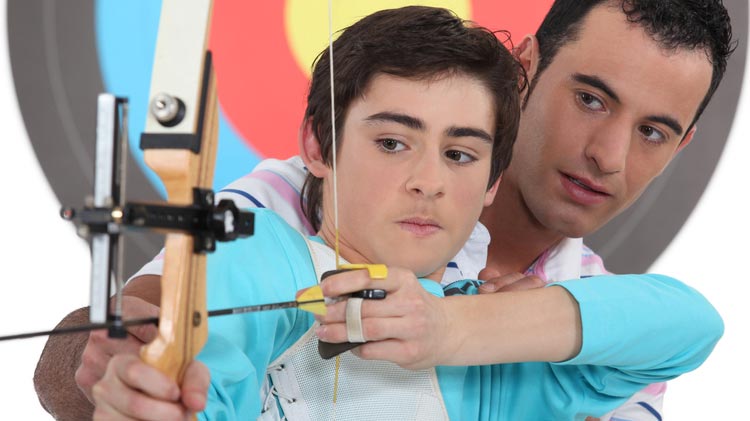 Sadowski Center - Sadowski Center 6607 Wilson Rd Fort Knox, Kentucky 40121 United States Google Map
Sign your child up for Indoor Archery.
Season dates are Sept 19 - Oct 24
Class Information
Archery I
4th - 12th grade
Wednesdays
4:30 - 5:30 p.m.
Archery II
4th - 12th grade
Wednesdays
5:30 - 6:30 p.m.
Must have completed Archery I
Class Sizes
Minimum of 5 participants
Maximum of 20 participants
Youth Sports Scholarship
There is a youth sports scholarship available for families that qualify for financial assistance. Please call (502)624-3232 for more information.
Volunteer Coaches Needed
All volunteer coaches must submit a background check and attend mandatory trainings. Training includes: National Archery in Schools (NASP) certification, Working with Special Needs Children, and Identifying and Reporting Child Abuse Procedures. NASP certification dates and times can be found online. The $80 training fee will be reimbursed by the Caruso Youth Sports & Fitness Program upon completion of leading 6-week program for youth.
Registration Info
Participants must be registered with CYS and have a current sports physical to participate. Call (502)624-3703 for CYS registration questions. Sign-up at CYS Parent Central Services. Families already registered with CYS may sign-up online
Contact