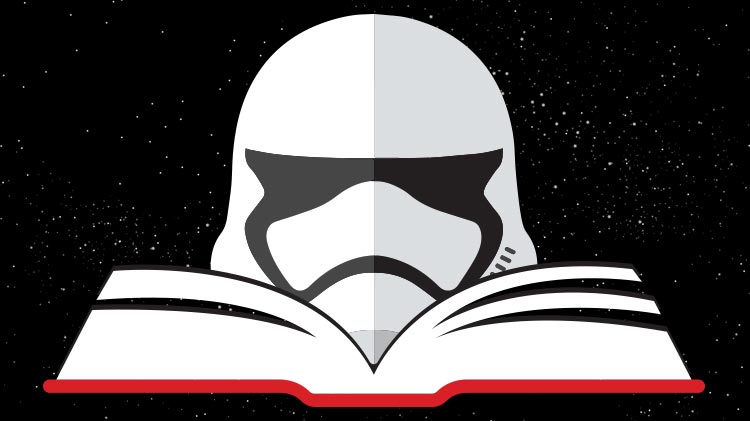 Barr Memorial Library - Barr Memorial Library 62 W Spearhead Division Ave Fort Knox, Kentucky 40121 United States Google Map
Size matters not in this reading program! Read any five Star Wars books between September 1 and October 5 and you could win impressive (most impressive) prizes in a randomly selected drawing. Both Jedi Padawan learners (ages 0-17) and Jedi Knights (ages 18-999) are eligible and there are prizes for both groups.
Special Star Wars Events at the Library
Crafternoons
Wednesday, September 13 and 27 at 3:30 p.m.
Drop in and create a Star Wars themed craft.
Star Wars: The Force Awakens
Free viewing on Saturday, September 23 at 1:30 p.m.
Rogue One: A Star Wars Story
Free viewing on Saturday, September 30 at 1:30 p.m.
Star Wars Reads Day
Saturday, October 7 from 11 a.m. to 4 p.m.
A day full of Star Wars fun featuring The Imperial March, photo opportunities with members of the 501st Legion, a costume contest and the Louisville Jedi Academy.
Registration Info
Reading Log Folders must be returned to the Library by 7:30 p.m. Thursday, Ocotber 5, 2017 in order to be eligible for the grand prize drawing. Participant eligibility defined under AR-215-7.1.
Contact