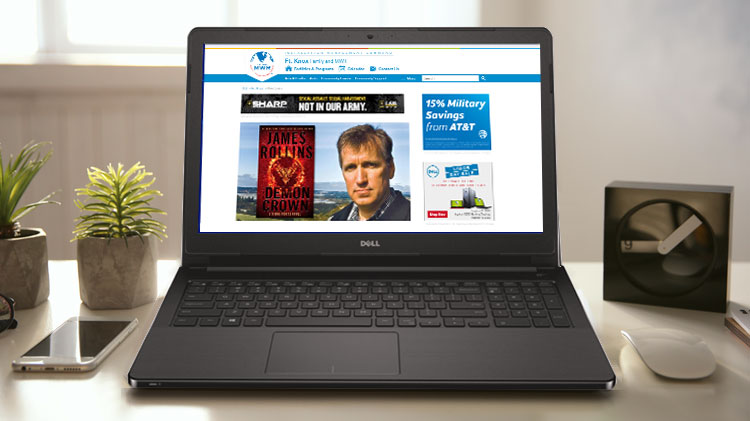 Barr Memorial Library - 62 W Spearhead Division Ave Fort Knox 40160 Google Map
It's the 100th Authors At Your Library event. To celebrate, we are giving away at Dell Inspiron 15 3000 Series laptop.
Enter for a chance to win a Dell Laptop
Obtain a free raffle ticket upon entry to the James Rollins Author Event on December 9, at 1 p.m.
Return the ticket to Library staff at the end of the author's remarks.
James Rollins will draw the winning ticket
One laptop entry per person. Must get ticket at the beginning of the event and be present at the drawing to win.
Laptop is sponsored by Allan Francis Speaks LLC.
Two More Great Giveaways
Win The Demon Crown and VIP Book Signing Access
Reserve your seat at the James Rollins Author Event and you'll be entered to win 1 of 5 VIP book signing access passes.
Don't be left standing in the aisle! We have 50 early reserve spots available. Call (502) 624-1232 to reserve your seat today. By reserving your seat, you'll be entered to win a copy of The Demon Crown and a priority placement for your book's signature from James Rollins.
Win a Copy of The Demon Crown
Answer our James Rollins triva questions correctly for a chance to win a copy of The Demon Crown