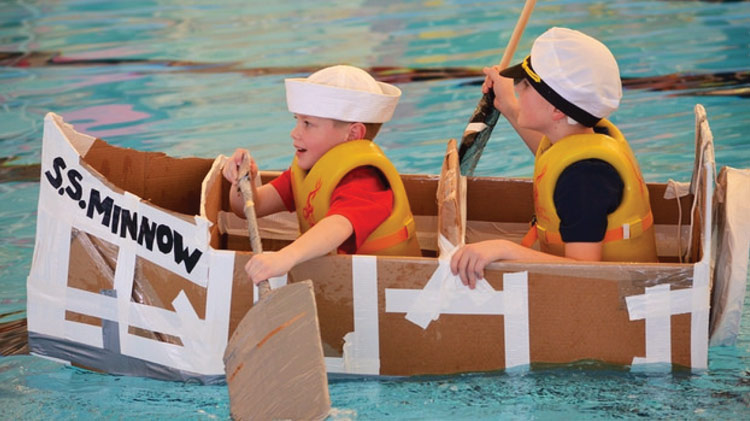 Date: Feb 23 2019, 8 a.m. - 11:30 a.m.
Anderson Indoor Aquatics Center - 7962 Wilson Rd Fort Knox 40121 Google Map
Test your skills and abilities on how to build a boat out of CARDBOARD AND DUCT TAPE ONLY.
Will it float is the question? Will your design be the most creative?
Sign up for this fun family-friendly, team building event and find out.
Check-in: 8 a.m.
Safety Brief: 8:30 a.m.
Boat Races begin at: 9 a.m.
Build-Your-Boat Workshops
Get a head start on building your boat at these free Build-Your-Boat workshops Barr Memorial Library on the follow days:
February 7 from 5:30 to 7 p.m.
February 12 from 5:30 to 7 p.m.
February 21 from 5:30 to 7 p.m.
Registration Info
Open to everyone
Teams must consist of at least 2 people
Register online NLT February 22
More info: (502) 624-1413 or (502) 624-6217
Contact