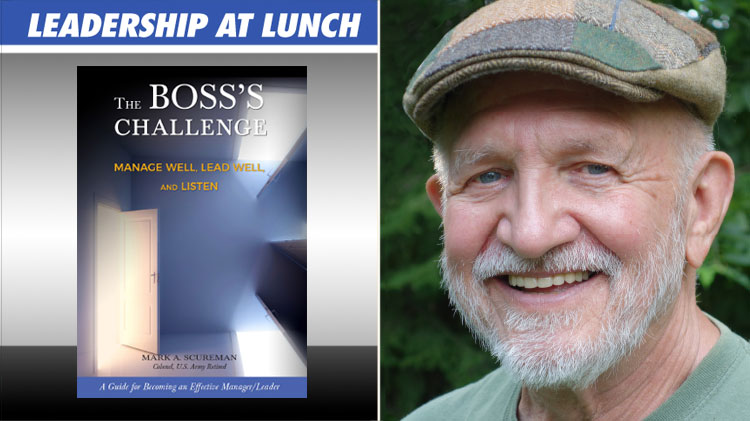 Leadership at Lunch: Listen Like A Leader
Note: This event has already passed.
Date: Sep 18 2019, 11:30 a.m. - 12:30 p.m.
Barr Memorial Library - 62 W Spearhead Division Ave Fort Knox 40121 Google Map
Learn why listening is a killer competency and the essentials of power listening.
What is Leadership at Lunch?
Leadership at Lunch is a unique partnership between Fort Knox's Barr Memorial Library and COL Mark Scureman, U.S. Army (Ret.). As part of its ongoing mission to serve the total Military Community, the series was designed to be easily accessible to participants as it was scheduled during typical lunch time hours. Each mini-leadership seminar, whose content is not interdependent on other seminars in the series, boils down key leadership components to easily digestible and memorable concepts. Unlike similar seminars, Leadership at Lunch is free and open to the entire community.
About COL Mark Scureman, Colonel, U.S. Army (Ret.)
COL Scureman is a graduate of the United States Military Academy at West Point, NY, where he was an All-American athlete. COL Scureman completed Airborne and Ranger training, serving in combat in Vietnam as member of the 101st Airborne Division. COL Scureman's command and leadership positions include Deputy Chief of Staff of Operations of the 7th Signal Command and Garrison Commander of Fort Ritchie, MD. He holds Masters degrees in Business Adminstation and Education and is a graduate of the Army's Command and General Staff College and the Army War College. He has served as a management and leadership consultant and trainer for a range of business, governmental and human services enterprises throughout the United States, Canada and Europe.
Cost
Free and open to the public.